How can we help you?
Extended Business Services provides business solutions in 3 key areas:
B2B Marketing Services, Call Center Services, and Contact Center Services. Our team of business development agents are highly qualified, highly professional and most importantly….passionate about your business. We also run Multi-Touch Campaigns.
See below for a complete list of all our services.
B2B Marketing Services ~ Our Specialty!
Most companies dread cold calling…but not us, we are the professionals! We employ highly trained and motivated cold calling specialists. Our telemarketers know how to get past the gatekeepers, how to create interest, and how to get you in the door.
Read More…
Appointment Setting
Prospect List Building
Lead Generation
Lead Qualifying
Email Marketing
Surveys
Specific Targeting ~ Wish List
In & Outbound Call Center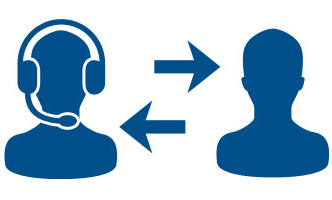 We provide efficient, cost effective and innovative call center services in a simplistic, client-friendly and results driven atmosphere.We handle help desk support (including over-flow, after hours and weekends), order-taking, customer service, event registration, centralized hotline and appointment setting services at our high-tech inbound call center. All of our phone professionals will be trained and ready to help your customers when they call. Let us answer your inbound sales calls! Our professional staff can handle all inbound calls, allowing your sales force to stay focused on the appointments, connections, and face-to-face meetings that seal the deal.
Read More…
"Once a customer, always a customer" ~ NOT TRUE! Taking the time to follow up frequently and see how your customers are doing, and how the product or service is working out for them is critical to building committed, long-term relationships. It costs 10x's less to retain an existing customer than it does to replace them! Service shouldn't stop once they sign on the dotted-line. We've developed customized programs dedicated to keeping you in front of your customers, rise above the competition and make your customer experience exceptional in a crowded, multi-channel world.
Read More…
A multi-touch campaign utilizes multiple methods of reaching out to existing customers and/or prospective customers in order to maximize the effectiveness of a campaign and increase overall awareness of your products, services and your differentiators. Some of the most popular and effective strategies include combining direct mailing, emailing, social media, webinars, trade shows, events and teleservices efforts.Based on independent research, surveys show that it takes up to 5 touches to compel your audience enough to start meaningful correspondence to nurture target market, so you will need to consider this level of commitment and execute with continuity and consistency. Read More…
Our facility and client management tools provide you with a state-of-the-art experience. Some of the technology-based services we offer are:
Electronic access to your account information & balances
Automated weekly distribution of your account summary
Direct access to your appointments and data via web portal
Automated predicative dialers (more calls, eliminate disconnects)
Call center recording
Email notifications and confirmations
Integration with your calendar software manager
List management
Database clean-up services
Automated email / fax campaigns
Call us at 888-586-4341 or Email: info@extendedbusinessservices.com.
Extended Business Services specializes in lead generation, pre-qualified appointments, and call center services since 1987.